West Rolleston School:
To view the progress at West Rolleston School click here the Stonebrook subdivision is close to this new school set to open in 2016
---
Linear Park information now available:
To view the images in detail click on the information library tab and open the relevant PDF to scale up and down.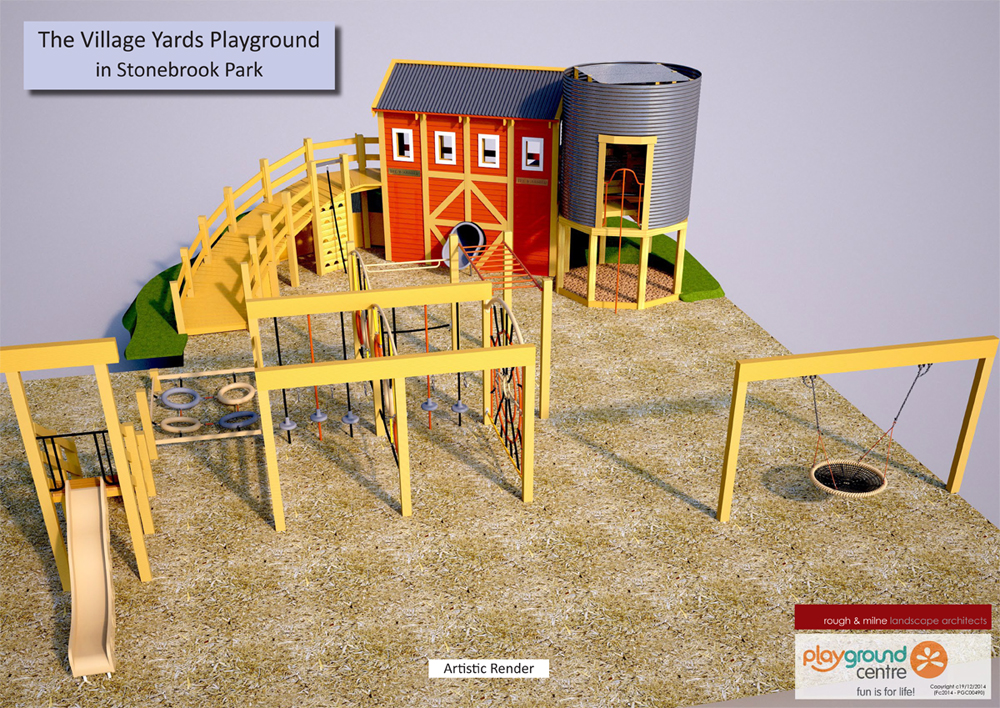 ---
Information booklet on how to prepare you home for Fibre broadband can be found here:
Enable: Preparing Home for Fibre Broadband PDF
---
Register your interest now for Stonebrook Stage 6 - Coming Soon!
Sections from 350m2 to 920m2
To register you interest go through the contact us section of this website.
---
Medium Density Housing Guidlines
Please find these in the information library under general information.
These call also be viewed by clicking this link:
https://www.selwyn.govt.nz/__data/assets/pdf_file/0015/18510/MDH-Guide-FINAL-Sept-11.pdf
---
12-8-14
Stonebrook Progress:
Stonebrook is progressing well. Philip has been out to take new photos of the progress of the subdivision.
---
Rolleston West Primary School Site
The comissioner has approved the notice of requirement for the site to be designated for education purposes.

The school is due to open in 2016, subject to establishment and funding approvals.


---
New School Close to Stonebrook!
Below is Selwyn District Councils (SDC) formal notification of the Notice of Requirement to Designate 4.5Ha of land on the corner of Burnham School Road and Dunns Crossing Road for Education Purposes for a Primary School (years 0-8) and Early Childhood Preschool.
https://www.selwyn.govt.nz/services/planning/designations/rolleston-west-school
This site is close to the Stonebrook subdivision.
---
Stonebrook Titles Update February 2014
Please find attached in the information library the latest update from CDL in regards to Titles and when information will be provided.
It is important to check the information by lot number as the stages noted are as per the original subdivision consent.
The Linear Park Stage that we are working on at present has a huge amount of earthworks as it really creates the spine of Stonebrook.
Sales remain very strong since the start of the year.
If you have friends or family who may be interested in Stonebrook please get them to contact us using the contact us section on this website.
Marketing Stage 5 is now available so check it out under the sales plan - price list section of the website.
---
Stage 5 Stonebrook Available Now!
Stage 5 Stonebrook was released at 4pm on Tuesday 4th February.
Titles for Stage 5 are anticipated for November 2014.
Sections for Stage 4 are also still available. Information for both stages is available under the information library.
---
Stage 4 Stonebrook Now Available
With the huge success of selling at Stonebrook stage 4 sections are now available for purchase. These sections adjoin the Linear Park reserve which feature extensive waterways and landscaping.
Titles for these sections are anticipated for Mid 2014.
Numerous quality homes are under construction already at Stonebrook in the earlier stages of this development so take the time to head over and view this development located off Brookside Road, Rolleston.
---
Stonebrook – Now enabled with fibre broadband!

Every section has access to fibre broadband services over Enable's new network.
Fibre broadband is different to traditional copper-based telecommunications services – it will deliver more reliable speeds that are likely to be many times faster than what you're used to. This means you and your family can access new internet-based services and do a whole lot more online.
Fibre broadband plans can start from about the same monthly price as current broadband services.
To find out more about fibre broadband and how to connect your home simply visit www.enable.net.nz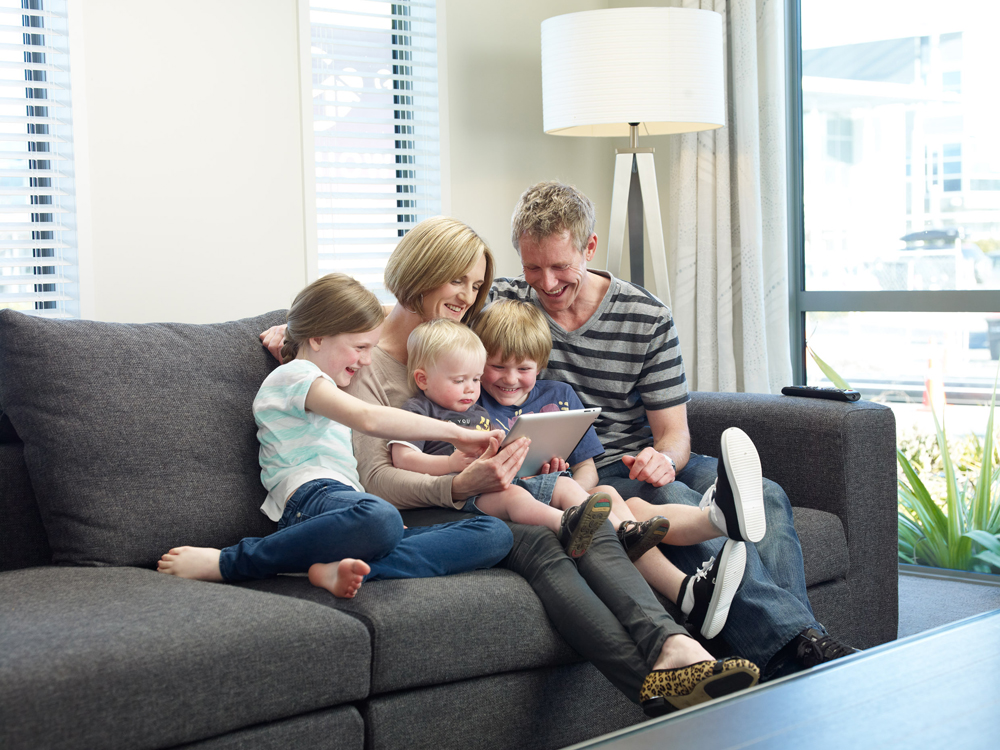 ---
Stonebrook Stage 3: New Release out Now
26 sections on hold or under offer within the first few days of being released.
---
14 days and almost 40 sales !!
Our buyers are recognising the quality of Stonebrook plus the variation in lot sizes, but most of all just how well priced Stonebrook is.
We still have sections from: $136,500 to $169,500 - Ranging in size from: 440m2 to 865m2
Titles are due June 2013, all you need is a 10% deposit.
---
Press Release 28/11/12
Rolleston will get even more homes

The fast-growing town of Rolleston will receive a further population boost after the announcement of yet another major new subdivision.

The master-planned subdivision, to be called Stonebrook, has been fast-tracked by developers CDL Land NZ to meet post-earthquake demand. It will deliver 420 sections over a 42-hectare site alongside State Highway 1 on the townships western outskirts.

The announcement brings the number of new sections promised for the town to over 2200, and the number of subdivisions involved to more than 10.

CDL has already developed the smaller Millgate subdivision on a site next to Stonebrook and is a partner in the massive Prestons residential development in Christchurch. It is an arm of Singapore conglomerate City Developments Ltd, which also owns the Millennium and Copthorne hotel chains.

The companys managing director, BK Chiu, described Stonebrook as a "significant investmenT" and said work was about to start on infrastructure and roading. The company has owned the former farmland for about 10 years.

"We have fast-tracked it because of the earthquake, there has been so much demand. It is good land and it is our fastest subdivision consent ever."

Titles will be ready for buyers by the middle of next year.

Sections in stage one will range in price from $140,000 to $170,000, and cover between 400 and 900 square metres.

Chiu said that despite the number of subdivisions in Rolleston, the company was confident of attracting buyers. Ninety sections would be made available initially, with the rest to follow according to sales.

The resource consent from the Selwyn District Council requires a three-metre-high sound buffer between the housing and the state highway, and extra soundproofing for houses nearest the road.

Included in the project would be terraced housing, shops, public spaces, walkways, a realigned central water race with reserves and bridges, and possibly a pre-school.

Expansion since the earthquakes has helped make Selwyn the fastest-growing district in New Zealand, driving house values up 12 per cent in the past year to an average of $430,000.

Rolleston now has an estimated population of 9000, up from 3800 at the time of the last census six years ago. Other major subdivisions in the town include Faringdon and Park Lane Estates.

Source stuff.co.nz